Nada Mobarak – ندى مبارك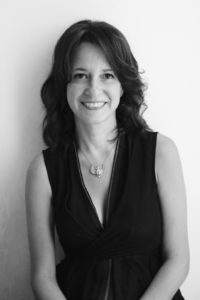 ولدت ندى مبارك في روما بإيطاليا عام 1975. تخرجت من الجامعة الأمريكية بالقاهرة في كلية العلوم السياسية ثم حصلت على درجة الماجيستسر في إدارة التنمية من كلية الاقتصاد بلندن. وفي أثناء تطورها في مجال التنمية الدولية بنجاح على مدار 25 عامًا وتوليها العديد من المشروعات المتخصصة فيه، سعت أيضًا لصقل موهبتها الفنية وذلك على  يد الفنان الراحل مجد السجيني لعدة سنوات
يتجلى شغف ندى مبارك بعالم الحيوان في أعمالها إلا أن الثور والجاموسة من أهم أبطال لوحاتها ليس فقط لرمزيتها ولكن أيضًا لأنها تعكس الصفات البشرية الأساسية وتناقضاتها مابين القوة والهشاشة. تستلهم مبارك أعمالها من الثقافة المصرية القديمة برؤية سياسية اجتماعية معاصرة.
Nada Mobarak was born in Rome, Italy in 1975. She holds a BA in Political Science from the American University in Cairo and an MSc in Development Management from the London School of Economics. While pursuing a successful career in International Development for 25 years, she concurrently honed her artistic skills, including studying for several years with the late Magd El Sagini. Since 2017, she has worked on numerous residential and corporate commissions.
Bulls and buffalos are among some of the animals that feature prominently in her work, not only for their symbolism but also as reflections of their essentially human traits and the tension they portray of both strength and fragility. Her work draws inspiration from Ancient Egyptian culture while rooted firmly in contemporary socio-political issues.
---
Solo Exhibition – Look Them in the Eye – 2021