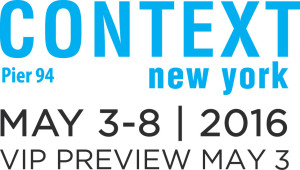 Ubuntu Art Gallery participated in the inaugural edition of CONTEXT New York that took place May 3 – 8, 2016 in Manhattan.
We exhibited works by seven of our artists: Abdulrahman Elborgy an emerging sculptor reviving the Egyptian tradition in new blocks and forms; Amgad Eltohamy an established sculptor with a great diversity in ideas and solutions; Hakeem Abukila presenting a youthful energy on boards and canvas; Hayam Abdelbaky a painter with strong ties to rural and African subjects; Khaled Sirag a ceramist revealing a new phase in the art of ceramics in Egypt; Sahar Elamir a painter representing abstraction with naivety; Sayeda Khalil a sculptor unleashing a plethora of floating figures.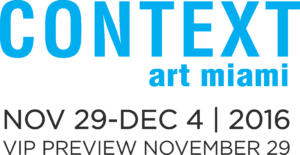 Ubuntu Art Gallery participated in CONTEXT Art Miami that is took place on November 29 – 8, 2016 in Miami, FL. We exhibited works by; AbdelRahman El Borgy, Ahmed Chiha, Amgad El Tohamy, Hakim Abu Kila, Hayam AbdelBaky, Khaled Sirag, Nevine Farghaly, Refki El Razzaz, Sahar El-Amir, Samir Fouad, and Sayeda Khalil.