Omar Gabr – عمر جبر
فنان مصري من موالید 1999، حاصل علي دبلوم الثانویة التجاریة
ثم قام بعده بترك التعلیم الاكادیمي الجامعي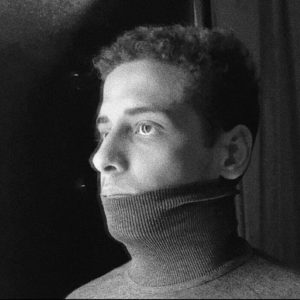 وذلك لعدم توافر فرصة لدراسة الفن في احدي الكلیات الفنیة، وهو الان في محاولة لتعلم الفن بذاته
شارك عمر في العدید من المعارض الجماعیة مثل "صالون الشباب"عامي 2016 و2018، وصالون القاهرة . كما  شارك بمعرضين ثنائيين هما معرض Prospective بجاليري إيزل آند كاميرا عام 2017، ومعرض سيئة سعيدة ذات أثر بجاليري أركيد عام 2019
أقيم معرضه الفردي "المرحلة" بجاليري إيزل آند كاميرا عام 2018
Egyptian visual artist, born in 1999. He holds a Diploma of Secondary Commerce. Due to the lack of opportunity to study art at one of the art schools, he left the academic education. He is now on a journey of self-studying art.
He has participated in many group exhibitions, including 'Youth Salon' both 2016 and 2018 as well as Cairo Salon, along with a duo exhibition in 2017, entitled 'Prospective' at Easel & Camera gallery, and 'Hunting, Nostalgic, with Echo' at Arcade gallery in 2019.
His solo exhibition 'The Phase' was held in 2018 at Easel & Camera gallery.
---
Group Exhibition – Different Melodies – 2019
---
Other Artworks