Omar Gabr – عمر جبر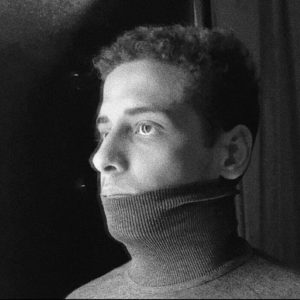 فنان مصري من موالید ١٩٩٩، حاصل علي دبلوم الثانویة التجاریة، ثم قام بعده بترك التعلیم الاكادیمي الجامعي وذلك لعدم توافر فرصة لدراسة الفن في احدي الكلیات الفنیة، وهو الان في محاولة لتعلم الفن بذاته.
شارك عمر في العدید من المعارض الجماعیة مثل "صالون الشباب"عامي ٢٠١٦ و٢٠١٨، وصالون القاهرة . كما  شارك بمعرضين ثنائيين هما معرض Prospective بجاليري إيزل آند كاميرا عام ٢٠١٧، ومعرض سيئة سعيدة ذات أثر بجاليري أركيد عام ٢٠١٩.
أقيم معرضه الفردي "المرحلة" بجاليري إيزل آند كاميرا عام ٢٠١٨. شارك الفنان في معرض الفن الإفريقي المعاصر "54-1" في مدينة لندن وفي مراكش  ٢٠٢٠.
Born in 1999 in Cairo, Egypt where he currently lives, Omar holds a Diploma of Secondary Commerce. He is a self-taught artist curious to experiment with different techniques and experience different materials.
His work is mainly inspired by his everyday experiences and his political beliefs. You'll find that a vernacular of people appears within Gabr's work, rendered in a contemporary visual language that holds exceptionally powerful grounds. Down casted and in despair, though not literally communicated, they are common motifs that seem to be ongoing within Gabr's body of work, mainly through the facial expressions he conveys.
His colour palette ranges from a solid and vibrant background colours to a more tranquil choice of colour and oftentimes just monochrome, all of which add to the emotional state, subjects and ideas behind his works that visualise true and humane stimulations of drama that relates to a young demographic.
He has participated in many group exhibitions, including 'Different Melodies' in 2019 at Ubuntu Art Gallery, 'Youth Salon' in both 2016 and 2018 as well as Cairo Salon and multiple other exhibitions. His solo exhibition 'The Phase' was held in 2018 at Easel & Camera gallery. His work was showcased at 1-54's Marrakech and London 2020 editions.
---
Group Exhibition – Different Melodies – 2019
---
Other Artworks