Sherif Taher – شريف طاهر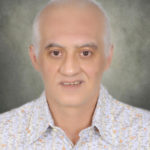 فنان مصري حصل على الثانویة العامة من اكاديمية ريفرسايد الحربية بجورجیا, الولایات المتحدة الأمریكیة سنة ١٩٩٠ . ثم حصل على إجازة طیار تجاري من فينيكس ايست افياشون فلوریدا بالولایات المتحدة الأمریكیة سنة ١٩٩٤. بدأت موھبته الفنیة منذ نعومة أظافره وتطورت خلال سنوات دراسته بالولایات المتحدة الأمریكیة
كما صقلت مھارته على ید الفنانین المصریین محمد صفوت ویسري حسن والأخوین محمد وأشرف الأزھري علاوة على قسم الدراسات الحرة بكلیة الفنون الجمیلة. وبعد عمله طیار في شركة البحر الأحمر لسنوات عدیدة, طغى شغفه وحبه للفن على حیاته مماجعله یغیر مسار عمله لیصبح فنان تشكیلي متفرغ للفن
Egyptian artist graduated from Riverside Military Academy – Georgia, USA (1990). He obtained a commercial pilot license from Phoenix East Aviation I.N.C. Florida, USA (1994).
He developed his artistic talent through years of study while he was in the USA and after working as a co-pilot in the Red Sea Company for many years, he decided to shift careers and focus on being a full-time artist.
Sherif's art career was also developed by the Egyptian artists Mohamed Safwat, Yousry Hassan, the two brothers Mohamed and Ashraf El Azhary as well as the department of Liberal Studies, Faculty of Fine Arts.
---
Group Exhibition – The Circle – 2020