Asmaa Genidi – أسماء جنيدى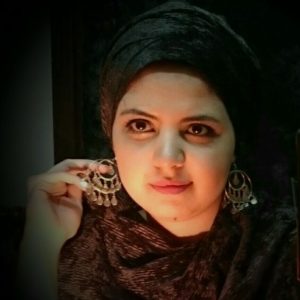 مواليد الجيزة 1983 تعمل مدرس بقسم الرسم والتصوير ، كلية التربية الفنية ،جامعة حلوان، حاصلة على درجة الدكتوراة فى فلسفة التربية الفنية 2016 شاركت فى عدد من دورات صالون الشباب الى جانب اقامتها لمعرضين فرديين ومشاركتها فى مجموعة من المعارض الجماعية والورش المحلية والدولية .
بدأت العمل خارج النطاق الاكاديمى سنة 2009 الى جانب الاهتمام بدراسة التحريك والافلام التجريبية والفيديو آرت حيث كان دراستها وممارستها للتصوير المعاصر وما يتسم به من تكوينات وعناصر مصدر للاستلهام ساعدها فى صياغة المشاهد المتتبعة داخل الفيلم فقد كانت بمثابة مرجع فى محاولات التحريك الخاصة بها
Born in 1983 in Giza, Asmaa Genidi is a professor at Helwan University, Art Education College and holds a phd in Art Education Philosophy (2016). She has participated in several editions of the Youth Salon, showcased her work in both solo and group exhibitions and taken part in several local and international workshops.
In 2009, she started working beyond the world of academia and inspired by her studies of photography began experimenting with animation, experimental film and video art.
Exhibition I – A Very Special World – 2018
---
Other Artworks